Ugh. Isn't that the worst? You think you are almost to the weekend and you realize you are a nincompoop!
I'm feeling uninspired today. We're gonna bust out the bullet list.

Have you been checking out Blissfully Domestic? DO IT! Leave me comments! (I do the food posts.)
Oh, almost forgot. I've hired a very talented girl to do a blog redesign for me. I'm so excited! I will probably be a couple weeks before its up, so check back.
While you are at it, all you feed readers -- Why not click over to the actual website and earn me a few pennies? It helps me pay for all the deeeliciousss food I post about.
Last: A picture of Sweet V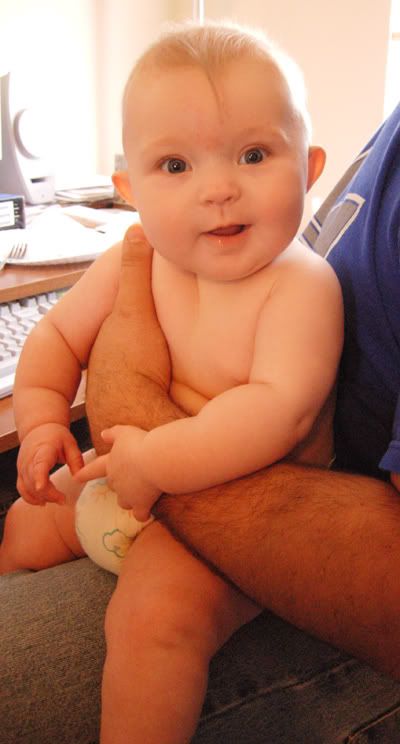 Happy Friday! Oh, shiz, I mean
Thursday
. Blech.